21 October 2009
Luke seems to be recovering well, but it is a worry that everytime he gets a virus or infection he will end up in intensive care. We are still waiting to hear from GOS.
At the moment Luke is doing lots of normal baby things - reaching out, teething and sleeping!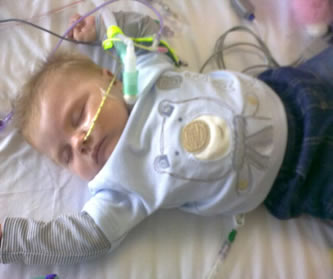 NooNoo the sheep & Beru do a sterling job of proping up the ventilator hose.