16 August 2010
We have entered the Great South Run in October to raise money for PICU. If you were in any doubt of the importance of Southampton PICU see below:
Please visit www.justgiving.com/Julia-May0 if you would like to donate
9 August 2010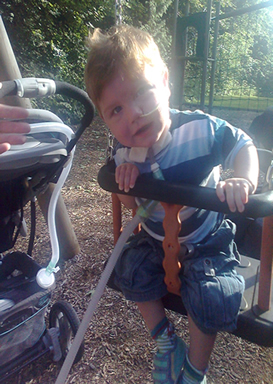 i*ve had a really good summer so far. i*m eating and growing lots more and I can nearly stand up on my own!
i*m coming into Southampton this month to see if my pressures can be brought down which would be really good.
Be seeing you!